Highly Recommended Health, Fitness, and Personal Development Books
Fitness Tips and Tricks Books:
50 Fitness Tips You Wish You Knew – Unique fitness tips and secrets for getting a killer body.  Techniques for increasing motivation, making eating healthier easier, getting fit on a busy schedule, and cutting edge supplements for longevity, pain reduction, hormone balance, and boosting the immune system.

How To Stick To A Diet – An in-depth explanation of how to "hack" your brain for more motivation along with tips for eating healthy on a busy schedule, with a limited budget, and overcoming junk food cravings.  A great book for learning how to get motivated in general.

Top 3 "Must-Read Books" For Overall Health and Happiness
The Sedona Method by Hale Dwoskin – This book is essential for understanding how to cope with emotions, addictions, and other underlying things that will drive your behavior including your eating and exercise habits.  This book alone will likely be enough to change your life significantly.

The Heartmath Solution by Doc Lew Childre, Howard Martin, and Donna Beech – This book shares some of the interesting research done on the heart.  Did you know the heart waves have an influence on brain waves and immune function?  It also contains excellent exercises for managing stress.

The New Psycho-Cybernetics by Maxwell Matlz – This is the classic book on personal development and changing your self image.  Since your self image relates to all the actions you take, learning about it and how to change it for the better will affect everything you do.  Particularly with regards to your diet and exercise habits.

Health Books

Earthing by Clinton Ober, Steven Sinatra, and Martin Zucker – When I first heard about "earthing" I didn't think much of it, but after reading this book I was blown away.   This book explains the influence of "grounding" on health.  The research is profound, and this one of the most vital missing links in achieving ideal health.  I can't recommend this book enough to open your eyes to what may be the most important factor in good health almost everyone is deficient in.

Exercise Books
4 Hour Body by Tim Ferriss – An encyclopedia of practical fitness knowledge.  Covers fat loss, muscle gain, strength gain, endurance, diet, overcoming injuries, supplementation, and more.  This is a great book for anyone looking to figure out how to get the best results in the least amount of time.

Starting Strength by Mark Rippetoe – The "standard" book for introducing people to weight training.  This is probably the best starting point for anyone, male or female, interested in learning the basics of weight training and getting started on a proven routine.

Maximum Strength by Eric Cressey – For those a little more advanced and looking to take their training to the next level, I've had incredibly good results with the programs outlined in this book.  Eric Cressey is one of the most intelligent trainers in the field today.

Diet Books
The Body Ecology Diet by Donna Gates – This book provides not only in depth information regarding healthy eating habits, but focuses heavily on the importance of fermented foods for healing the gut, overcoming candida, and improving the immune system.  She also provides tons of tips and recipes for incorporating healthier eating habits into your lifestyle.  This is one of the only "diet" books I recommend.

Personal Development Books
The Power of Now by Eckhart Tolle – While more "spiritual" or philosophical in nature, I can't recommend this book enough for people looking to get a handle on their life.  The carryover from the lessons learned here will certainly improve the body and mind.

Flinch – This is a free book, so go get it right now!  This book deals with addressing the modern day fears we face and how to overcome them to reach your highest potential.  It could be considered a "must-read."  I still think back to the lessons I've learned from it quite regularly.

The 7 Habits of Highly Effective People by Stephen R. Covey – The classic book on developing the right habits for success.  Great information for improving your overall productivity and effectiveness in life.

The Compound Effect by Darren Hardy – The Compound Effect touches on an important but often forgotten fact that the actions we take each day add up and compound over time.  This is particularly relevant for habits like diet and exercise where the results, for better or worse, are seen until weeks, months, or years down the road.  Darren Hardy was an editorial director and publisher for Success magazine, so he knows a think or two about how the world's most successful people operate.

The Biology of Belief by Dr. Bruce Lipton – This is a life changing book for understanding how beliefs operate to effect not only our biology, but virtually every area of our lives.  Our genetics are NOT the determinant of who we are, but rather can be heavily influenced by our environment including the environment of the mind.  This means the very thoughts we think how an effect on our bodies and genes!

Emotional Well-Being Books
The Mood Cure by Julia Ross – This book can really help those understand the role that health and physiology plays in things like anxiety, depression, and other mood issues.  This is a great book to understand how to eat and supplement to overcome anxiety and depression.

Healthy Cookbooks and Recipe Books For Fat Loss and Muscle Gain
Metabolic Cooking Cookbook – This is probably the best "all-in-one" guide to eating health.  Over 250 recipes that are delicious, quick, and designed to help you get leaner.  You can check out my in depth overview of it on my post: The Best Weight Loss Cookbook.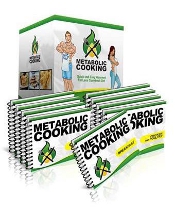 Anabolic Cooking Cookbook – This cookbook is ideal for those looking to pack on muscle while keeping fat gain to a minimum.  Contains over 200 recipes.  For more details, check out my in depth overview of it on my post: The Best Bodybuilding Cookbook.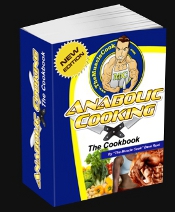 By: Derek Doepker